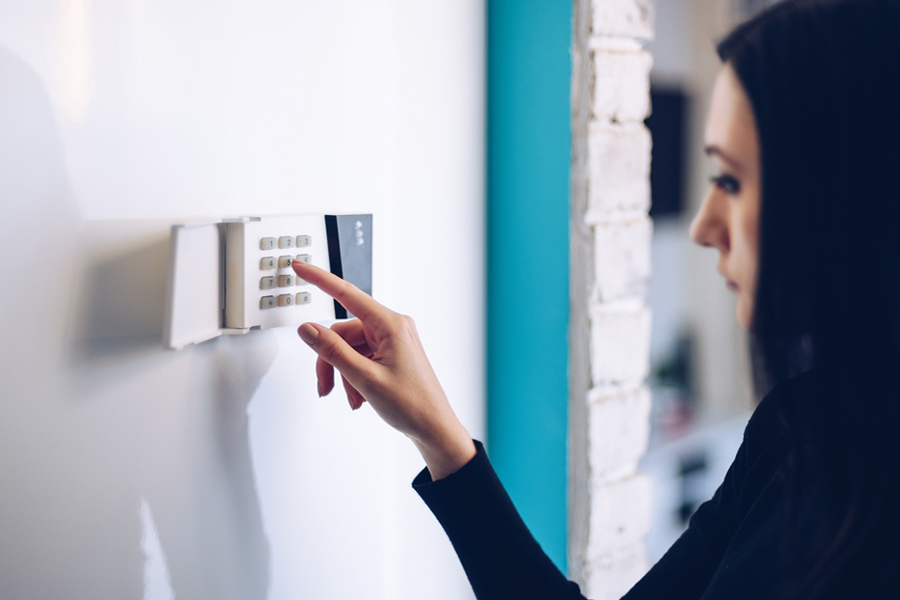 How To Reset Your El Paso Home System
An important advantage of getting your home security system hooked up by trained experts is that you seldom find a reason to make major adjustments to it. With that being said, there will likely be a couple situations when you must reset your alarms in El Paso. If you use a smart command hub, your system reset normally takes one or two button tap when you've experienced a false alarm, power outage, or battery change.
Check Your Owner's Manual Before Attempting An Alarm Reset
Here's a simple yet valuable tip before you try to reset your El Paso home security system, consult your instruction manual ahead of time. You don't want to undermine your system due to pressing the wrong button. Additionally, your system might have changed if you moved from a numerical keypad to a fully digital system. If there's ever a time when you can't reset your system, don't be reluctant to contact the experts.
Resetting Your El Paso Security System After A False Alarm
Usually, a false alarm happens as a result of a sensor that was tripped by accident. You may utilize the control panel or access the ADT mobile app and tap the shield image and type in your security code to turn off the alarms when this occurs. You could receive notification from your 24-hour monitoring specialists, but just tell them you had a false alarm.
Resetting Your Alarm After A Power Outage In El Paso
When you lose power from a storm or other event, you might start to hear a steady beep from your control panel. That indicates that the alarm is using the secondary power source. To reset your unit and silence the beeping, you need to deactivate and reactivate your system.
However, if you lose power for prolonged time frame, you might need a total reset of your system. Follow the directives in the instruction manual -- normally by submitting your code and pressing the designated button two times -- and you should be running fine. You may keep hearing chirping caused by the secondary power source, as it may not stop until your battery reaches a full charge. Contact your security technician if you keep having issues with your ADT controls at least 20 hours after your power is back on.
Reset Your Home Security System After Replacing A Battery
Occasionally you will have to replace a battery powering one of your security devices. In order to accomplish this, you should set your home's defense to test mode so you avoid triggering an alarm by accident. Once the battery is replaced, move the system out of "Test Mode" and revert back to normal operations. If the control panel doesn't notice the piece of equipment or the battery light remains on, you could need a whole system reset.
Reset Your El Paso Security System After Adding Or Deleting A User
Adding and deleting personal codes can be done on the ADT Command panel and your ADT mobile app. You should never need a resetting of your system following the addition or deletion of codes. With that being said, if you find yourself moving to a new house already equipped with an ADT system, you'll want to contact your residential security experts at (915) 233-0687 to establish a new plan. The installation tech will come out and upgrade equipment, set up additional devices (as required), and reset the system for you.
A User-Friendly Security System Is The Right Choice
Resetting a home security system in El Paso is frustrating if it fails to include understandable instructions and features. If you're ready to get your easy-to-use home protection system, contact (915) 233-0687 or send in the form below. Our specialists are pleased to customize the right security system for your needs.
Cities Served Around El Paso By Secure24 Your Local ADT Authorized Dealer