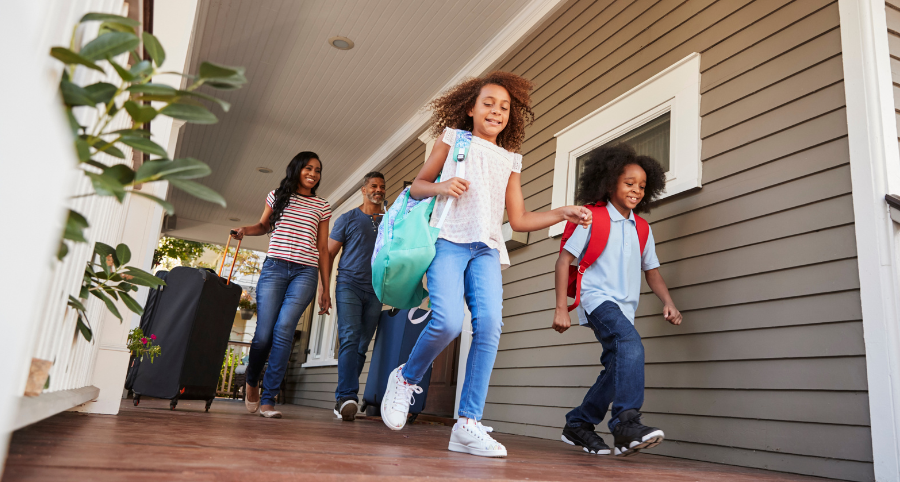 How to Protect Your Home When You're Away
Whether you recently acquired your dream home or you've turned into a first-time property owner, everyone wants to have their dwelling protected. A well-guarded and secure home is imperative for your well-being. Learn the most beneficial methods to protect your home when you're away.
Assess Your Living Space and Needs
No two living spaces are the same. Your geographical location, setting, neighbors, and floor plan will all have an impression on how to most effectively protect your home. Security within an urban community can appear differently than safety for a rural dwelling. A house with a fireplace could need extra precautions for smoke and fire. If you occupy a home right by a floodplain, you must consider that threat additionally.
Your house is one-of-a-kind, so take a moment to study your floor plan to protect it effectively.
Protect Your Home When On Vacation By Using Simple Precautions
One of the smartest practices to protect your home when on vacation is to create exercise good security habits. Criminals pursue the weakest access point. Remembering to lock your windows and doors goes a long way in preventing theft. Turning a light on during your absence may create the appearance of someone being inside, discouraging anyone prowling the neighborhood. Things such as turning off the water main and disconnecting the appliances before a lengthy trip could prevent misfortune at the end of the day.
Extra Measures for Additional Security
An extra key may be a if you have students arriving back home from school who may need to get inside the home each and every day. Don't forget to safely store that key in advance of a vacation. A key under the welcome mat might turn out to be an easy encounter for someone looking to burglarize your home. A more effective idea is to install smart door locks, so you don't have to have a key ever!
Get to know your neighbors! If they know you and who lives in your home, they are likely to notice when strange faces pop up. When you have a familiar relationship, you could even ask them to keep an extra eye out all through your vacation. Neighbors can help protect your home when you're away.
Always Feel Present With A Security System and Residential Automation
If you'd like to amplify your peace of mind to a new level, a home security system is the ultimate solution. While movement-detecting lights and cameras are powerful tools, a security system is able to utilize glass break sensors, smoke detectors, smart lights and smart locks, and even flood detectors. This complete protective matrix is run using a main control panel in your house. Security systems have the capacity to also be monitored through 24/7 observation by licensed specialists equipped to respond to any emergency.
To obtain extra accessibility, connect your home's security system to your residential automation technology. Arm your locks and examine your camera footage no matter your whereabouts by means of your smartphone. Set your devices on a schedule, so that they reflexively turn on whenever you require them. Utilize smart speakers to power up the system and lock the doors even if you've already gone to bed. You have the ability to get both protection and accessibility in one place!
Protect Your Home When on Vacation With Secure24 Alarm Systems
If you're geared up to experience certainty during your vacation, purchase the best home security with your local ADT suppliers at Secure24 Alarm Systems. Our trained professionals will help you to determine just what you require to protect your property from every possible risks. If you're ready to find out all that we can accomplish for you, contact (915) 233-0687 or submit the convenient form below.
Cities Served Around El Paso By Secure24 Your Local ADT Authorized Dealer