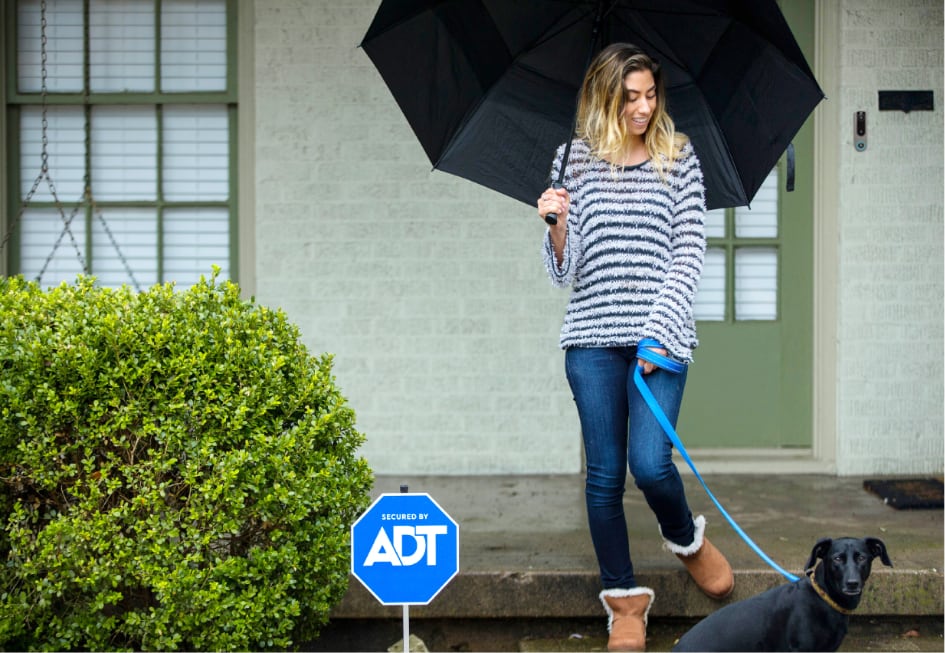 Layering Your Protection Is A Wise Strategy
Layering your home's protection is a worthwhile strategy for keeping your home safe. A comprehensive residential security package would feature door and window sensors, video surveillance, video doorbells, motion-detection lights, and automated entry locks. Your signage warns prospective prowlers that these layers might be installed but they should only be a single aspect of your entire protection plan.
Home security signs might be enough to ward off an uninitiated invader in El Paso, but a single sign in your mulch bed will not keep away a seasoned thief. If they fail to find additional security measures, they might come to the conclusion that the sign is just for show and your property is a suitable target.
Will Home Security Signs Deter Intrusion In El Paso?
There's a popular perception that placing signage from a home security company next to your primary entry is all that is needed to safeguard your property. In essence, an intruder will find visible warning and move on. With this in mind, could you only implement a home security sign in El Paso and forget about a real home security system? Basically, a home security system isn't necessary, just get a home security sign in El Paso. It's the home security sign that deters intrusion in El Paso instead of the home security system.
While there is merit in displaying signs and decals from esteemed home security providers like ADT®, it won't be sufficient to discourage all burglars. You'll be in a much better position backing them up with real security measures. You'll probably agree it's a safer alternative than running the risk that your home security signs will deter intrusion in El Paso.
Reinforce Your El Paso Home Security Signs With Actual Protection
While home security signs may deter intrusion at times, It's best not to depend on them as the only means to protect your home and family. Instead, think about incorporating some, if not all of the ensuing components:
● Video surveillance: To be honest, intruders never wish to be captured on video as it could be critical evidence in a legal matter. Go with an outside camera that covers typical access points such as front and back doors, garage, and windows.
● Window and door sensors: A great number of invaders gain access through your front door, back door, and windows, so those should be protected by detection equipment like motion and glass break sensors. When a sensor is activated, your security system will notify you and your around-the-clock monitoring station.
● Motion-sensor floodlights: While it's true that numerous invasions happen in the daytime when individuals are at the office, you also need to defend against burglars who wait until dark. Motion-sensor floodlights located next to your entry points will instantly illuminate nefarious behavior and frighten off potential invaders.
● Smart locks and doorbell cameras: Smart locking devices will notify you whenever an individual tries to unlock or open your entry. A doorbell camera takes it one step further by providing a visual perspective. Both of these solutions work with the security app on your phone.
● Smart light bulbs: Another useful home automation device, smart lighting may be customized to a daily plan or activated right from your mobile device. Smart lights will make it appear that you are present and successfully discourage burglars.
Get Started On Your Integrated Home Security Package
Why run the risk that dummy home security signs will deter intrusion in El Paso when you are able to install a complete home protection plan? Reach out to (915) 233-0687 or complete the following form to get started. You are able to pick from a number of plans at affordable monthly rates or customize your security any way you like.
Cities Served Around El Paso By Secure24 Your Local ADT Authorized Dealer